Bachelor of Veterinary Science (University of Pretoria)
Diploma in Pastoral Counselling (University of Pretoria)
Dr Leoti Morkel has spent most of her career in clinical practice, operating her own veterinary hospital and boarding kennels. Leoti has wide-ranging clinical experience including small and large animals, as well as wildlife. Leoti and her family relocated to Auckland in July 2018 to join a companion animal veterinary practice; Vetcare Lincoln Road and then Vetcare Glen Innes.
Most recently, Dr Morkel has been employed as a Veterinary Director in Companion Animal Medicine by Animates where she was elected as Veterinary Director of the year 2020.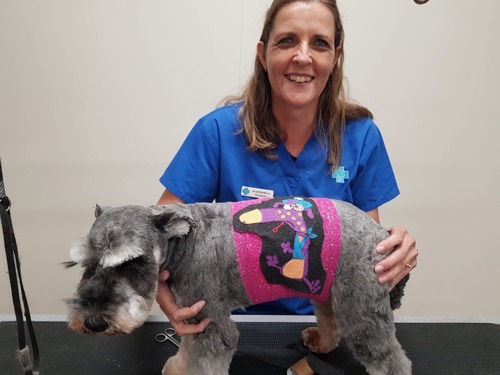 Leoti has a Bachelor of Veterinary Science from the University of Pretoria, a Diploma in Pastoral Counselling and is presently completing a Masters in Veterinary Medicine at Massey University.
Dr Morkel and her family are enjoying everything New Zealand have to offer and use every opportunity to explore this beautiful country. They love outdoor activities and appreciate the freedom of cycling and running through the abundant nature trials.
Despite all the years in veterinary science, Leoti still gets excited about new research and developments in veterinary medicine and nutrition. There are just so much to learn, and she feels that, as part of the Masterpet team, she can really empower people by sharing information and helping them to better understand their pet's needs.
The Morkel family have a small Yorkshire Terrier, named Patat who considers himself a Rottweiler! Patat rules the roost at home and makes sure the family never, ever forget his afternoon walk.
​