The joys of a new puppy are boundless! It can also be an overwhelming time, doing your best to ensure your puppy gets the best start in life.
Black Hawk Puppy Foods have been formulated by animal nutritionists and vets to help your puppy thrive and reach their potential for growth and development by providing them with the best start in life. At Black Hawk, we believe Every Ingredient Matters®
The key to a healthy dog is to feed them a quality puppy food right from the start. Puppies develop at a rapid pace and will generally complete their growth phase within about 12 months. If you compare this time frame to humans, who keep growing until 16 to 18 years, you can see that puppies have a lot of work to do in a short space of time.
Every puppy is unique, which is why at Black Hawk we have developed a complete range of puppy foods to suit all breeds and sizes. 
Black Hawk Original Puppy foods are specifically formulated by breed size to meet the nutritional needs of your growing puppy, nurturing their body and brain for optimal growth, development, and providing them with the best start in life.
Black Hawk Grain Free Puppy food is a great choice for puppies with sensitive dietary needs and complete nutrition without grains.
What you feed doesn't only affect their physical development, but also their ability to learn all the skills they need for life.
A growing puppy needs a high-quality diet to thrive and reach their full potential for growth, development, and learning.
For more information check out our handy puppy guide and these helpful articles on your puppy's nutritional and feeding needs, teething, vaccinations and how to take your puppy on their first adventures outside or introduce them to your current dog. Make sure to also check out our range of Dog Food for all the dogs in your family.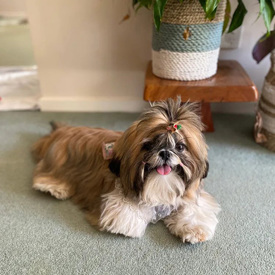 This is the only food my little girl Tilly has. She is an adorable 7mth old Shih Tzu and I am very proud to say she has a full coat that always looks amazing and shiny. She has no skin condition and I put her excellent heath, shiny coat and energy down to her wholesome diet of Black Hawk Puppy Food All Breeds Grain Free Ocean Fish. She loves it. I highly recommend this product. Tilly's vet is very pleased with her development. Thank you Black Hawk.
Mellisa, Tilly's Mum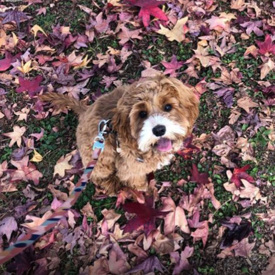 "My puppy enjoys his Black Hawk food very much and I am looking forward to transitioning him soon to the adult food. I found Black Hawk website very helpful with lots of great tips and was even able to get Black Hawk branded measuring cup from the vet to make sure I am not overfeeding my pup."
Lilia, Dexter's Mum