Our story is real, and simple – every ingredient matters
Black Hawk has cared deeply about pet nutrition from the outset. 
To us, every ingredient matters. Everything we do, and every product we make, is about ensuring our pet gets everything they need and nothing they don't. We source our premium ingredients form local farming partners, develop our recipes with our team of expert pet nutritionists and vets, and manufacture in regional Australia.
We are extremely proud of this commitment, as well as our long-standing loyalty to Australian farmers and regional communities. This is reflected in the ingredients we buy, and the wide range of community programs we support.  
An original recipe for success
Black Hawk pioneered the real food movement for pets. Our original recipe was developed when a passionate breeder simply applied this way of thinking to their dog's diet—relentlessly searching for ingredients with a nutritional benefit, and removing all that were lacking. Today, every Black Hawk product is made with this same philosophy: every ingredient matters. We use real, natural ingredients that are gently processed into kibble in a way that retains crucial vitamins and minerals, and never include the 'fillers' that can be found in other pet food. 
Over the years, Black Hawk has been committed to always going further and doing more—by using better ingredients, creating better products, and delivering better care and nutrition.   
From strength to strength
Other breeders quickly embraced Black Hawk's recipe for success. They could see shinier coats and happier, healthier dogs due to optimal nutrition. The movement grew organically, and soon the Black Hawk approach was being passed from owner to owner. 
Today, Black Hawk remains passionately committed to delivering balanced, nutritious pet foods for both dogs and cats, as well as providing owners with the very best for their pets.
Proudly part of the Masterpet brand
Black Hawk sits proudly within Masterpet—a publicly listed Australian and New Zealand business that's part of the EBOS group. For over nine decades, Masterpet has been providing highly nutritious food and treats, plus grooming and clean-up products and accessories, to pet owners across Australasia. As part of Masterpet, Black Hawk is committed to the belief that if our products aren't good enough for our own pets, they're not good enough for your pet either.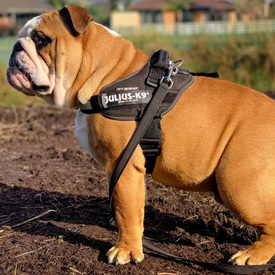 "My dogs have been on Black Hawk since the day I got them. Their coats have been amazing and no upset tummy's. We are super happy to find a food that our dogs love and one that is also good for them."
Mel with her Bulldog Clan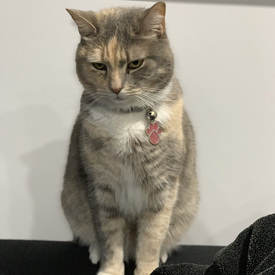 Bella is a 13 year old cat and is thriving on Black Hawk dry food. Her coat looks amazing, she is fit and healthy and her stools are always firm since being on Black Hawk. I wouldn't feed her anything else.
Jackie, Bella's mum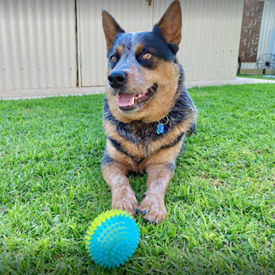 "We weren't sure what to feed our Australian Cattle Dog as a puppy and researched a range of different brands that would be beneficial for him. We found Blackhawk was the best suited option being Australian made, using Australian produce and ingredients.

We started using Blackhawk Puppy and transitioned him to the Adult recipe after 12 months. We wanted the best and most affordable option made within Australia knowing it was a good quality food. I also worked in a local pet store where I was able to highly recommend this product to other people looking for a good quality premium kibble for their beloved pets.

We highly recommend Blackhawk and enjoy the new treats in store 🤩"
Tamika, proud Australian Cattle Dog Mum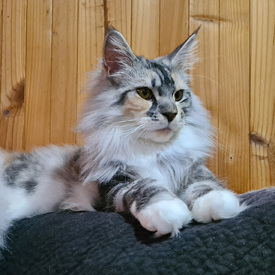 Our cats love the Black Hawk original Chicken & Rice cat food. Finally we found a dry food that supports all 3 of our cats beautifully! From a beautiful big Maine Coon to a rescue domestic short hair, they are all thriving on Black Hawk. Their coats are glossy and healthy, they are sustained by the food and they love the food! Their stools are smaller, firmer & less smelly, it's a win all round for us & our cats! 
Joanne from Perthville, NSW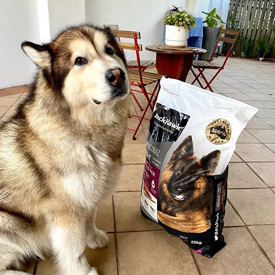 Kopi He is now 6.5 years old and always gets super duper excited, each time got it delivered. A 20kg bag will roughly last me about 12 weeks (for 2 dogs). Great quality and thank you Black hawk :)
Highly recommended to anyone
Ram, Kopi's Dad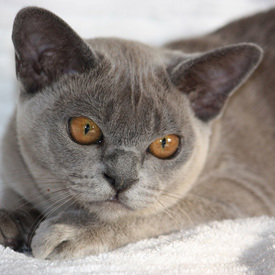 Since introducing Black Hawk Kitten to my team at Sabokah Burmese, I have noticed a considerable difference in their coats and the overall condition of their bodies. They appear to be more muscular. I have bred Burmese for 18 years and have had many successful winners around the world too. The kittens are eating it well, and the size of the kibble is good. There is a great selection of flavours and also a grain free range. It has been well accepted by my Burmese and I highly recommend feeding it.
Carla, Burmese Sat Breeder
Frequently Asked Questions
Where is Black Hawk dog food made?
Black Hawk kibble is made at our new state of the art facility in Parkes, New South Wales, using fresh local ingredients, ensuring nutritional excellence and superior quality.
Our kibble is gently roasted at a lower and more even temperature, which creates higher palatability. Put simply, our kibble is even tastier.
We undertake regular audits not only of our ingredient suppliers, but of the factories which make our foods, to ensure compliance to our product specifications.
These sites adhere to good manufacturing practices, dictated by organisations such as the PFIAA (Pet Food Industry Association of Australia), and the NZPFMA (New Zealand Pet Food Manufacturer's Association). These organisations uphold and advocate for the highest standards of pet food production and PFIAA sets an Australian Standard (AS5812), acting as the 'public face' of the pet food industry.
When should I transition my puppy from puppy food to adult dog food?
We recommend transitioning your puppy from puppy to adult dog food between 10 and 18 months of age. Different sized breeds of dogs grow at a different rates, and generally smaller dog breeds are transitioned at an earlier age than large breeds. 
For smaller breeds (under 15kg), transition at around 8-10 months of age.
For medium sized breeds between 15-25kg in weight, transition at around 12-15 months of age.
For large breeds above 25kg, we recommend transitioning at around 18-24 months of age.
Who formulates the Black Hawk range of pet foods?
We have an in-house formulation team with a collective 59 years of applied experience who are qualified in veterinary and nutritional science, including degrees in Animal Nutrition from the School of Environmental and Rural Science at the University of New England.
We also employ 3 vets in our Research & Development team, who have worked in clinical practice and have extensive experience in the commercial pet food industry. They work with an external network of veterinarians, clinical specialists, nutritional scientists and researchers.
Being an Australian-formulated and produced product, our team knows our recipes inside-out, and we're close to the manufacturing process