BackTrack enables young people who have lost their way to reconnect with education and training, become work ready and secure meaningful employment. Most importantly they get young people 'back on track' by developing strong, happy and healthy foundations that result in positive life pathways and full participation in their communities.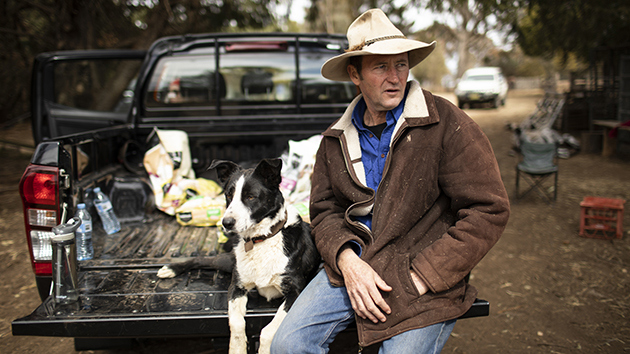 Founder and CEO Bernie Shakeshaft puts the BackTrack Youth Works Program's mission in simple terms: "to help as many kids having a hard time as possible".
Of course, the reality of that statement is far from simple. With BackTrack's help, young people can turn their lives around by joining the legendary travelling dog-jumping team.
By giving these young people the responsibility, and enjoyment, of looking after these dogs, they're given more of a sense of purpose and a longer term look on life. To help make sure these great kids are able to seize the opportunities that they deserve. To ensure the kids are in good health, the dogs must also be up to the task. This means the dogs nutrition and vitality is key to the overall growth and success of the BackTrack program.
Dogs are the heart and soul of BackTrack.They are incredible companions for our young people. Each individual gets a chance to know, connect and work with a dog whilst they are in the BackTrack program. Dogs don't judge. 
And this is everything for our kids and the connection they form creates a strong sense of safety and comfort for them. Never has a dog called out a kid for being bad at reading, having trouble at home, or having made bad decisions in the past. They take the kid and connect with them in the moment that they share together. This helps teach the kids lifelong lessons in trust, self-discipline and growing self-confidence.

The program has an 87% success rate of participants gaining either full-time employment or training and education, while juvenile crime rates in Armidale have dropped at least 35%.
Black Hawk Proudly Supports the BackTrack Program
Black Hawk is immensely proud to be feeding all of the dogs that form part of the BackTrack program - at no cost. In additional to this, through the Masterpet family of brands, we also provide a range of treats, accessories and pharmaceuticals. We also ensure that the dogs overall health is maintained by covering a proportion of their vet bills.
We know that pet owners naturally feel better about themselves when they feed their dog great food. It shows how much they care. And by the BackTrack team feeding Black Hawk, it helps to give them pride in that they're doing everything they can to look after the health and nutrition of the dogs.
Black Hawk's history is deeply intertwined to rural communities in Australia. We proudly support Australian farmers by using Australian meats and produce in our product. And Black Hawk is 100% Australian made as well, in rural NSW. So it is only natural that we would support local communities through programs such as BackTrack.
What do the BackTrack team think?
The team at BackTrack tell us that Black Hawk is making a significant difference to the health of the dogs. Their coats are shiny, their stools are smaller and firmer (and with that many dogs, that is a lot of stools to clean up), and they have more energy more consistently to undertake the tasks that are being asked of them by the kids. By making sure that the dogs are happy and healthy, we know that we are making a big difference to the lives of these great kids that deserve the opportunities that they are given.
Some words from Bernie himself;
"Black Hawk and MasterPet have been incredible supporters of BackTrack, they help out by providing food and health checks for our pack of 36 dogs – this is an incredible help! We are also able to give our young people some experiences they would not otherwise have like attending the Sydney Dog Lovers Show and competing in the Dock Dogs competitions."
If you're interested in supporting BackTrack, head to their website. You will find information there about the programs, how to support BackTrack, about the Backtrack Boys Documentary and the recently published book Back on Track.