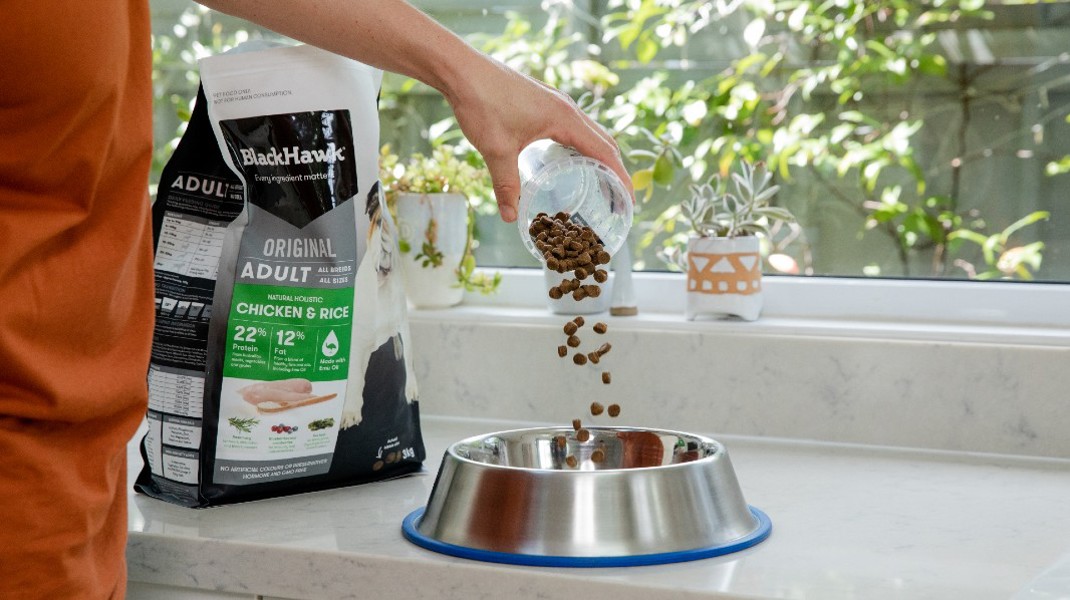 All too often, we shy away from talking about our own health and topics like being overweight (or even scarier - obesity), because it's personal and can be a little embarrassing. And likewise, we rarely talk about pet obesity.
The reality is, that 41% of dogs in Australia are overweight or obese.1.
So let's talk about dog obesity.
Are you referring to your dog as 'big boned'? Or that they just have their 'winter coat'?
We can try to laugh it off, but the reality is that it's likely your dog has a disease, called obesity. But it's a disease that can be managed, to help our dogs lead happier, healthier and longer lives – and that's all we want for them as pet parents.
It comes down to looking at their diet and activity, comparing calories in vs calories out. Look at the way that you interact with your pet. Are you spoiling your dog by feeding them your leftovers? Or table scraps? It might feel like you're treating them, but you could be doing damage.
Instead of spoiling your dog with extra treats, spoil them to an extra quick walk. Or find what your dog enjoys doing outside – whether it's the beach, or the park, or the bush. Whether it's one big walk or a few shorter walks during the day, get them outside and moving around.
Hear Dr Lee give his insights on how to keep your dog's weight in check, and some tips on assessing your dog's shape yourself in your own home.
Sources: 1. McGreevy PD, Thomson PC, Pride C, Fawcett A, Grassi T & Jones B. Prevalence of obesity in dogs examined by Australian veterinary practices and the risk factors involved. Vet Rec. 2005 May 28;156(22):695-702