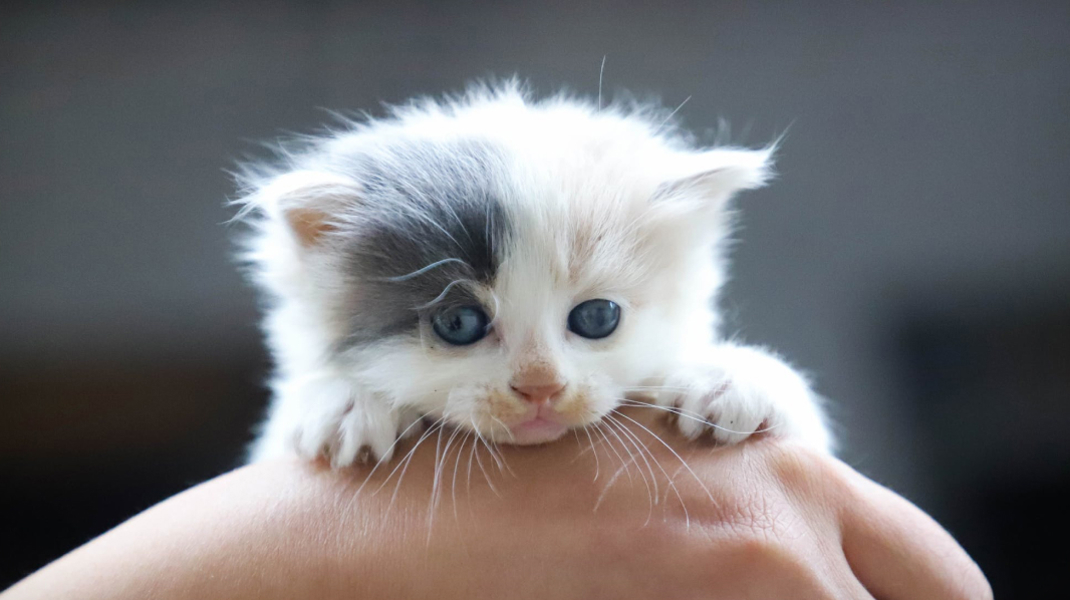 Kitten steps to adult cat food.
Kittens enters adolescence at around six months, at which time he'll still be growing and needing his kitten chow. Twelve months of age is about the time to gradually switch over to adult cat food.
Just slowly begin mixing amounts of the new, exciting food into their kitten food, over a two-week period.
Your vet can help answer any of your kitten-feeding questions.